Date

Sun, 19 Jul 2020

Course

Entries open

Fri, 17 Jul 2020 6:00 PM AEST

Entries close

Sun, 19 Jul 2020 12:00 noon AEST

Pay online by

Sun, 19 Jul 2020 12:00 noon AEST
---
Image courtesy Capstone Rouge
---
Proudly presented by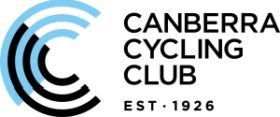 ---
Event Information
---
The Details
5 laps, 5 grades, 5 riders per grade – handicapped race
The race is restricted to 25 riders total
The last rider over the line each lap in each grade is eliminated
The first rider across the line after 5 laps wins
Cash prizes for the 1st 5 finishers
Entries open on Friday 17th July at 6 pm: first in best dressed
Entries will close for each grade once all 5 places are taken
Prizemoney
1st - $100
2nd – $70
3rd - $40
4th - $25
5th - $15.
Grades
Mens A
Mens B/Womens A
Mens C/Womens B
Mens D/Womens C
Mens E, Womens D
Men's and Women's grades will be combined, maximum of 5 riders per combined grade.
Please note that to cover the prize pool free entry is not available for this race.
---
Race Schedule
Please adhere to the following timings so that we manage our COVID-19 responsibilities appropriately.
Do not arrive at the Northern Gate prior to your grade check-in time, or remain past the scheduled 'Clear SFP by' time.
We are not using the Pavilion for this race.
Grade
Check-in
Rider Briefing
Race start - finish
Clear SFP by
All
13:45
13:55
14:00 - 14:15

(5 laps)

14:30
---
Location
Course start/finish is Stromlo Forest Park Crit Circuit.
---
Parking
Parking is available at Stromlo Forest Park.
---
Registration
To ensure that we have a record of all participants registration is only via EntryBoss.
Enter your normal grade.
NO 'ON THE DAY' REGISTRATION
---
On the Day
Upon arrival please confirm your attendance at the check-in desk (including collecting a number or confirming your permanent number) and then move clear of the check-in desk area and into the marshalling area inside the Northern Gate.

A rider briefing, count and roll call will be conducted before each grade roll away. Please be ready when your grade is called.

At the finish of each grade riders should pass through the finish chute, move off the track, return your temporary number, and then clear the area.

No refreshments or water will be provided at the end of races. Water is available at the pavilion.

If any rider exhibits COVID-19 symptoms in the two weeks following the race, they must advise the COVID-19 Officer who will follow up with health authorities.
---
Rider Movement
The Pavilion will not be used by the CCC and VCC for this event.
Please review and adhere to the Rider Movement Plan.
---
Please note
Riders must register via Entryboss prior to the race.

On the day entries will not be accepted.
All riders check in within the allocated time window. No late check-in.
If you have a permanent race number please bring it along. A small supply of temporary race numbers is available but you will be required to leave your licence as security.
Riders must be present for the race brief prior to their grade start
Please present your helmet including an approved helmet sticker at sign-on
All riders must have a current CA race membership
---
Scratching and Cancellation
Scratching - Scratching is a self-serve, automated refund via EntryBoss if withdrawing within scratching cut-off.
Race Cancellation - Riders will be provided with a full refund if the event is cancelled for any reason.