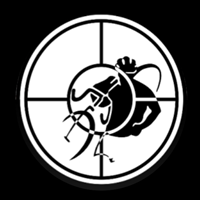 ---
Details
The third and final round of the 2021 Focus CrossFire Cup Series. Who will be crowned category winners? Only time will tell!
COVID-19 Notice
COVID Safety Requirements – This event has strict COVID safety requirements. It is important that you read, understand and comply with these requirements. Do not enter or come to the event unless you intend to observe and comply with these requirements
---
Location
To be confirmed
---
Race Fees
Seniors - $20
Juniors (J15 and under) - $5
Little Crossers - Free
---
Race Schedule
| Time | Activity |
| --- | --- |
| 7:45 | Course Setup (Volunteers welcome & required - email cx@pacc.org.au ) |
| 9:00 | Registration Opens and Course Opens for Practice |
| 9:40 | Non-CX Men, C-Grade Combined Men, U17 - 30 / 30 / 30 mins |
| 10:20 | Little Crossers (3-7 yo) - modified course |
| 10:35 | Junior A and Junior B Grade - 1 or 2 laps (may be a modified course) |
| 10:50 | B-Grade Mens Cyclocross - 35 min |
| 11:35 | A-Grade Womens Cyclocross, B-Grade Womens Combined, C-Grade Womens Combined, U17 - 40 / 35 / 30 / 30 mins |
| 12:30 | A-Grade Mens Cyclocross - 45 min |

Note: EVENTS ARE SUBJECT TO CHANGE ROUND BY ROUND
---
Eligibility Requirements
A current AusCycling Race membership (Off-Road or All Discipline) is required for entry to these events (or a legacy MTBA / Cycling Australia equivalent). Please download your membership card to show the volunteers at sign on!
If this is your first try at racing you can get a FREE four week trial membership here (only for people who have not held any membership in the last 3 years). Please do this before entering as we need your membership number as part of your entry.
Need a membership? Explore all the membership options with PACC here.
---
Volunteers
WE <3 VOLUNTEERS! Be there at 7:45am for an excellent chance to win prizes!
---
Timing and Race Numbers
PACC will be providing live timing for this event. If you have been issued with a PACC Timing Tag previously, please bring it to the event. For riders new to our races, a tag will be available for collection at the Registration Desk, along with your race number. If you have lost or damaged yours, please purchase one when you register.
Live results will be available during the event - start from here.
---
Grading advice
SENIORS: Your chosen grade is dependent on both rider ability and your bike type. A drop ('Curly") bar bike (eg road, touring or CX bike) is required to contest any category with 'CX' in its title. If you have a MTB or Flat-bar hybrid / roadie please choose between Open Men or C-Men (for people identifying as gents) or B-Women and C-Women (for people identifying as ladeez). If you have a CX/Road bike you can contest any grade based upon your ability except Open.
JUNIORS: Junior grading will be subject to age-groups and ability. Note Little Xers is for the youngest children or kids new to cycling not capable of completing the full course on their own and can include balance bikes, bikes with training wheels, tricycles and those new to a pedal bike and a carer is welcome to accompany them around the shortened course. Other grades will be marshaled with club volunteers and carers are not to accompany riders on course.
If you are new to racing CX, but race bikes elsewhere please put your current criterium or road or MTB grade in the handicapping remarks. If you are completely new to any form of racing, we recommend you start in C-Grade unless you know someone you are comparable with and wish to race with them. Grades will be mixed on the course together, but wave-started and timed separately.
Grades available are:
*CX A-Women
*CX A-Men
*Open Men
*CX B-Men
*B-Women
*C-Women
*C-Men
*U17 Women *U17 Men *A-Juniors *B-Juniors
*Little Xers
---
Covid-19 restrictions and what it means for us
If you are unwell, please stay home. If you have entered the event and fall ill in the days leading up to the event, you can easily withdraw your entry and get a refund by clicking the 'scratch' button. All riders and spectators will be expected to check in via the QR code provided.
No entries will be permitted on the day. Pre-entries only.
Sign-on will be contactless. Please visit the rego desk and have your name checked off and scan the QR code before going on course for the the main practice session. Please allow physical distancing between yourself and the race volunteers. Ensure you have your race number and timing tag on before entering the course.
If you have raced with us before and have lost your PACC Timing Tag or PACC race number (first issued at Xmas Xross 2020), please ensure you purchase replacements when you register. These will be waiting for you on race day in a race pack envelope. We won't be issuing news ones to you on race day if you forget them. If you're picking up a race pack, please use the hand sanitizer before looking for your envelope (packs are in surname alphabetical order).
Team tents/rider shelters will be permitted but please ensure you're following physical distancing requirements. Please feel free to bring spectators with you but ensure they understand the requirement to physically distance while at the event.
Consider your actions and how they impact upon others. Give volunteers and other competitors people plenty of room, be mindful of others' mental and physical wellbeing. Stay home if you're sick.
---
Race Day Reminders:
No license, No Race - Riders need a current license. Licenses may be checked at registration, so please bring your license or proof of renewal on the day.

No race number, or timing tag, no race.

Pits - there will be dedicated pit areas on each course for mechanical assistance. You must enter the pits from the course, and in the direction of the course (which may mean you need to run with your bike to the pit area). Cutting the course or receiving assistance outside the pit areas will result in a DQ.

Announcements – Keep your eye on your emails for any important announcements ahead of race day.

Respect the venue - we're racing in a natural area, warm up in areas to minimise damage to the vegetation.

Riders must have signed on at the rego desk more than 30 minutes before race start so we know you're at the venue.

Riders must be ready to start and congregate at the muster point after the finish line 15 minutes before the allocated race start time for the Commissaire's instructions, and to get in a sighting lap (if you'd like one).
---
Series Points:
This race forms part of the CrossFire Cup Series for A, B and C Grade events (other grades are non-series categories)
Points will be awarded to each rider based on their placings in that grade. Refer to the table at the end of the Series Points Spreadsheet (http://results.pacc.org.au/2021/CrossFireCup/)
Riders who re-grade during the Series will be awarded 50% of their points accumulated from another grade.
Riders will be seeded based on series points and will be called up one by one to the starting grid at ~5 minutes before the scheduled start. If you miss your call-up, you will start from the back of the field.