Proudly presented by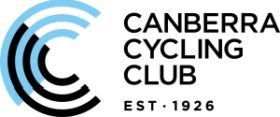 ---
The Honeysuckle Hammer: Sprint for cash, climb for glory!
Who will lift the Hammer aloft this year and claim their place in climbing mythology?
The Honeysuckle Hammer has been widely used as the final preparation race before the Bright Brewery Tour of Bright - a final chance to test your legs on a significantly long climb in a scratch race.
The course is tough but not too long so that racers can incorporate it into their taper program as suits - make it a big day out by adding extras or make it a shorter sharper one by driving out to the start.
---
Location
Course Start is the intersection of Smith's Rd and Naas Road.
Course finish is near the top of the Honeysuckle Creek Nature Reserve.
---
Parking
There is parking available near the start / finish area. Please ensure that your vehicle is completely off the road, and well clear of the start / finish area.
---
Course
Starting near the intersection of Smith's Rd and Naas Road just south of Tharwa the course proceeds along Naas Road past the Namadgi National Park Visitors Centre and over the Mount Tennent saddle heading towards the Apollo Road intersection.
Riders will do a hot dog turn around just before the Apollo Road intersection and return to the start line. From there it's back out along Naas Road, a right turn in to Apollo Road and a longish climb up to the top of the Honeysuckle Creek Nature Reserve.
Sprint point will be just before the climb starts on Apollo Road.
Due to our approval restrictions the finish line will be before the entry to the campground – it will be well signposted. Be aware that there is a cattle grid to ride over while heading up the Honeysuckle climb. The full course distance is approximately 35 km.
E Graders, juniors and novices will not do the initial out and back loop – just go out to Apollo Rd and straight up the climb to the finish. This is approximately 18 km
---
Volunteers
The 2020 Winter Road season is run by volunteers from the CCC and VCC. This season volunteers will be recognised with free entry to all eligible events in the Winter Road Calendar.
Click here for full details and to nominate to volunteer.
---
Event Information
Format - Graded Scratch
Race Director - TBA
Support Staff - TBA
Course Link - https://www.strava.com/routes/11147260
Venue Info - Take great care while driving or riding around the start/finish area and do not stand on the road. Public toilets are available near the village of Tharwa. The Tharwa Country Store may be open for coffee/milkshakes etc. Support them if you can.
---
Race Schedule
Exact times will be reviewed on the day depending on numbers and weather conditions. Be sure to confirm your start time at sign-on. Junior start times will be confirmed on the day.
| | |
| --- | --- |
| Sign-on & Rego | 9.30 - 9.55 am |
| E grade | 10:00am |
| MD, WC grade | 10:10am |
| MC, WB grade | 10:16am |
| MB, WA grade | 10:20am |
| MA grade | 10:25am |
---
Please note
Riders should register via Entryboss prior to the race.

On the day entries must provide evidence (ie your licence card or email showing payment) of a current CA race licence. This is particularly important for month by month licence holders. No licence, no race.
All riders sign on between 9.15 - 9.45 am. No late entry.
If you have a permanent race number please bring it along
Riders must be present for the race brief prior to their grade start
Please present your helmet including an approved helmet sticker at sign-on
---
Scratching and Cancellation
Scratching - Scratching is a self-serve, automated refund via EntryBoss if withdrawing within scratching cut-off.
Race Cancellation - Riders will be provided with a full refund if the event is cancelled for any reason.