Proudly presented by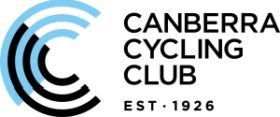 ---
Rider Movement
The Pavilion will not be used by the CCC and VCC for this event.
Please review and adhere to the Rider Movement Plan.
---
Event Information
Format - Criterium
Race Director - James Jordan (needs coverage to race at 1.00pm)
COVID-19 Officer - Rainer Wilton (set-up), Heath Chester (pack-up)
First Aid - Ben Curtis - Portable Physio
Commissaires - David Preece (Chief Commissaire), Malcolm Paterson, Jim Veal, Kieran McCormack (trainee), Jon Lowe (trainee), Kim Hogarth (trainee)
Check-In Desk (2 volunteers) - Nathan de Tourettes (set-up), Anthony Newman (set-up), Charlotte Hempenstall (pack-up), Sam Martyn (pack-up)
RD Assistant - Vacant (set-up), Sam Lavery (pack-up)
Finish Chute - Nick Stevens (Set-up), Daniel Grillo (Pack-up - Llewella Grillo while racing)
Venue Info - Public toilets are available at the venue. The Handlebar may be open. Support them if you can.
COVID-19 Statement - See important information below
---
Location
Course start/finish is Stromlo Forest Park Crit Circuit.
---
Volunteers
The 2020 Winter Road season is run by volunteers from the CCC and VCC. This season volunteers will be recognised with free entry to all eligible events in the Winter Road Calendar.
Yes, you can race and volunteer at this event!
Click here for full details and to nominate to volunteer.
Shifts
Due to COVID-19 restrictions and prioritising making as many 'racing' places available as possible, we will require extra volunteers to make the Winter Crit series happen.
We are planning on running 2 volunteer shifts at each event. A 'set-up' shift 8am - 11.30am and a 'pack up' shift 11.30am - 3pm.
Please indicate your preference for either setup, pack-up (or both if you're able) in the comments section of the volunteer signup form. We suggest riders from A & B grade volunteer in the first shift and riders from C, D & E in the second shift so that you can still race if you want to. If that doesn't suit let us know what works for you and we'll do our best to accommodate all volunteers who want to get a start.
If we don't have the volunteer places filled for the race then, unfortunately, we will have to cancel the event. Volunteer names will be published to this listing and the start list as they come in.
---
Parking
Parking is available at Stromlo Forest Park.
---
Registration
To ensure that we have a record of all participants registration is only via EntryBoss.
NO 'ON THE DAY' REGISTRATION
The following registration rules have been applied:
Preference will be given to registrations from club volunteers and local riders from ACT and associated cycling clubs (eg VCC, CCC, ANU, ADFA etc)
The handicapper will be active: please be respectful of their decision and accept the grade you are allocated. All riders should enter their 'normal' grade.
Places in each grade will be strictly capped.
Once grades are full registrations will go onto a waitlist.
Where a grade is not fully subscribed (i.e. we have 'spare' places) registrations will be allocated from the waitlist to the relevant grade until we reach our maximum 'cap'. We will endeavour to do this as equitably as possible, giving regard to the order that participants registered, and the overall number of participants in each grade.
We ask for your understanding in the event that you register, are placed onto a waitlist, and ultimately are not allocated a start.
If you have registered and subsequently cannot attend please scratch yourself from the race so that your place can be allocated to another rider.
---
On the Day
Upon arrival please confirm your attendance at the check-in desk (including collecting a number or confirming your permanent number) and then move clear of the check-in desk area.

A rider briefing, count and roll call will be conducted before each grade roll away. Please be ready to move to the start line when your grade is called.

At the finish of each grade riders should pass through the finish chute, move off the track, return your temporary number, and then clear the area.

There will be no results presentation at the end of events. Results will be posted to the CCC website.

No refreshments or water will be provided at the end of races. Water is available at the pavilion.

If any rider exhibits COVID-19 symptoms in the two weeks following the race, they must advise the COVID-19 Officer who will follow up with health authorities.
---
Race Schedule
Please adhere to the following timings so that we manage our COVID-19 responsibilities appropriately.
The following schedule is provisional and will be confirmed closer to the event date. Men's and Women's grades will ride together as shown in the table.
| | | | | |
| --- | --- | --- | --- | --- |
| Grade | Check-in | Rider Briefing | Race start - finish | Clear SFP by |
| MA | 9:00 | 9:10 | 9:15-10:00 (40+2) | 10:10 |
| U13 | 10:00 | 10:10 | 10:15-10:30 (15+2) | 10:40 |
| MB WA | 10:30 | 10:40 | 10:45-11:25 (35+2) | 11:35 |
| U9/U11 | 11:25 | 11:35 | 11:40-11:55 (10+2) | 12:05 |
| MC WB | 11:55 | 12:05 | 12:10-12:45 (30+2) | 12:55 |
| MD WC | 12:45 | 12:55 | 13:00-13:30 (25+2) | 13:40 |
| ME WD | 13:30 | 13:40 | 13:45-14:10 (20+2) | 14:20 |
Do not arrive at the Northern Gate prior to your grade check-in time, or remain past the scheduled 'Clear SFP by' time.
We are not using the Pavilion for this race.
---
Please note
Riders must register via Entryboss prior to the race.

On the day entries will not be accepted.
All riders check in within the allocated time window. No late check-in.
If you have a permanent race number please bring it along. A small supply of temporary race numbers is available but you will be required to leave your licence as security.
Riders must be present for the race brief prior to their grade start
Please present your helmet including an approved helmet sticker at sign-on
All riders must have a current CA race membership
---
Scratching and Cancellation
Scratching - Scratching is a self-serve, automated refund via EntryBoss if withdrawing within scratching cut-off.
Race Cancellation - Riders will be provided with a full refund if the event is cancelled for any reason.
---
COVID-19 Statement
Attendees will be limited by the overall number of participants and support gathering in accordance with the ACT Government's Recovery Plan Stage 2.2. This is currently set at 100.
Our first priority is to ensure that we all remain safe and adhere to the current requirements. Please be understanding and support the volunteer staff to make this a successful event.
On the day of the event, the COVID-19 Officer will be responsible for ensuring that participants follow these guidelines. Where a participant fails to comply they will be asked to leave the event.
Adhere to current social distancing requirements while at the event (including before and after racing). Racing to take place as normal.
Do not attend if you are exhibiting any COVID-19 symptoms.
Please install and appropriately use the COVID Safe App
Participants to read and act in accordance with the CA Guide for Participants
Parents or Carers to read and act in accordance with the CA Guide for Parents and Carers
Hand hygiene is imperative and hand sanitisers will be available at the event. We advise that you carry your own hand sanitizer.
You must provide your own equipment. Do not share equipment.
There is to be no physical contact between people.
Follow good hygiene measures such as, cover coughs and sneezes with an elbow or a tissue, avoid touching face, eyes, nose and mouth, dispose of tissues hygienically.
High Risk Groups
Riders with higher risks from COVID-19 are advised not to race:
People aged 70 years and over;
People aged 65 years and over with chronic medical conditions;
People with compromised immune systems; and
Aboriginal and Torres Strait Islander people over the age of 50 with one or more chronic medical conditions.