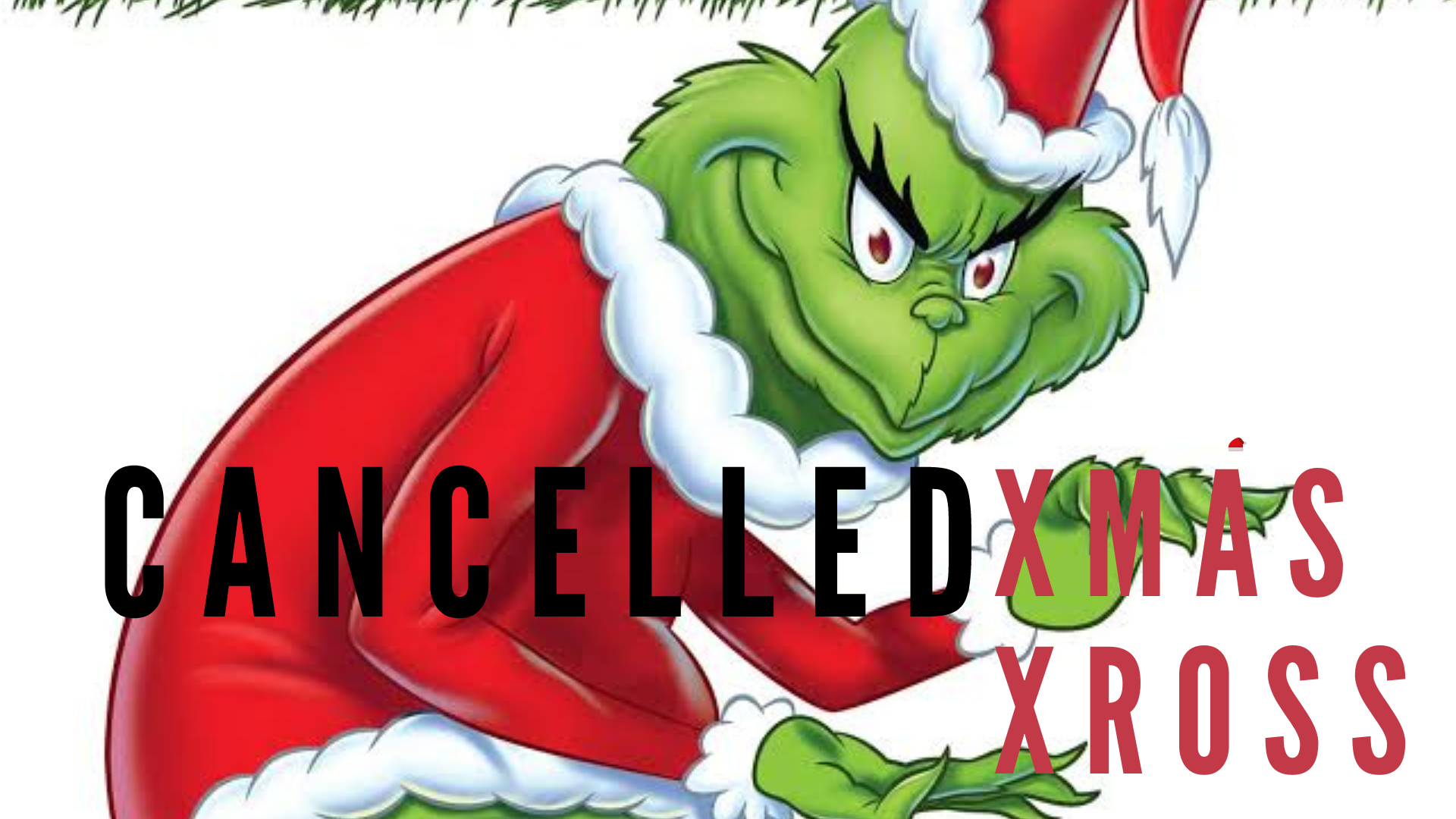 cancellation - XMAS XROSS & TREASURER'S TREASURE HANDICAP
We're back! It's XMAS XROSS in, around and outside the famous Hanson Reserve Velodrome and our clubrooms. The Roubaix of rAdelaide with the finish line on the track. Xmas Xross tunes and costumes + The Treasurer'$ Treasure all-in Handicap, it just might make your festive season!
Race Xmas Xross at our club rooms at Hanson Reserve Velodrome, racing under lights! Any Bike, Any Rider - Graded racing for all. Think crits, but dirty. Short Track CX. A brisk ride around a wide course with your friends. Suitable for everyone, competitive or not. These races will be beginner friendly, but offering enough challenge for hardened regulars to race hard between the tape!
Get your tinsel on and get festive with one of our favourite events of the year - Xmas Xross! Ride in your mass-start grade and see how you go, then keep your legs warm for the final event of the night for a chance to win the TREASURER'S TREASURE with $ on offer for the Xmas Handicap under lights! Riders will be set off in small groups at timed intervals, with the fastest riders starting last giving the slower riders a good head start, so everyone has a chance to win. First three across the line take the prizes!
All show, no go? Race in a Xmas-themed Costume, or get a good outfit for cheering/heckling, and you could also win a special prize!
---
Location
Hanson Reserve Velodrome, corner Fifth Ave and the Parkway, Woodville Gardens. All facilities available. We're racing in, on and outside the velodrome, under lights. Surfaces we're riding on are velodrome, bitumen, super lush turf and dirt.
---
Suitable Bikes
Road, CX, Gravel, MTB, BMX, Flatbar, Hybrid, Cargo Bike, Trike, Tandem, Fixie! We don't care as long as it has at least one working brake and safety features like bar ends.
---
Timing
We use live timing and issue permanent race numbers. ALL RIDERS MUST BRING THEIR PACC TIMING CHIP AND RACE NUMBER IF THEY HAVE BEEN ISSUED WITH ONE. Lost yours? You can purchase replacements online while registering. Are you new to PACC's racing? You will be issued with a number and chip at the race (Don't lose them, see above) Is this the same PACC Timing Chip as used at the PACC Time Trials? Yep.
---
Race Fees
Seniors - $15
Juniors (J15 and under) - free
---
Proposed schedule
Subject to change, but here's the plan:
| Time | Activity |
| --- | --- |
| 5:00pm - 6pm | Course Setup (Volunteers needed!) |
| 6:00 - 7pm | Sign-on. |
| 6:00 - 6:30pm | Practice on course with number on after you have signed-in. Must clear course by 6:25. |
| 6:30pm | Little Crossers |
| 6:45 - 7:00pm | B Juniors |
| 7:05 - 7:35pm | B-Women, C-Women, C Men, Junior A |
| 7:40 - 8:15pm | B- Men, A Women |
| 8:20 - 8:55pm | A Men |
| 9:05 - 9:20pm | XMAS HANDICAP for the $500 TREASURER'$ TREASURE. 1st Place $250, 2nd Place $150, 3rd Place $50 for non-junior grades) |
| 9:30pm - done | All hands on deck to tear-down the course please+ Awards in the club rooms! |
---
Grading advice
SENIORS: Your chosen grade is dependent on rider ability and gender identity. For summer we don't care what bike you're riding - as long as it has at least one brake! General grading help - if you do graded Mixed Criteriums in A or B Grade, please enter A Grade Mens/Womens. If you're in C/D grade, you're in B Mens/A Womens. If you're in E Grade/E-Grade is too fast for me, please enter C-Mens/C-Womens. If you are completely new to any form of racing, we recommend you start in C-Grade or B-Grade unless you know someone you are comparable with and wish to race with them. Grades will be mixed on the course together, but wave-started and timed separately.
JUNIORS: Junior grading will be subject to age-groups and ability. Ages are calculated as age attained at 31 December 2022. Note Little Xers is for the youngest children or kids new to cycling not capable of completing the full course on their own and can include balance bikes, bikes with training wheels, tricycles and those new to a pedal bike and a carer is welcome to accompany them around the shortened course on foot or bike. Other grades will be marshaled with club volunteers and carers are not to accompany riders on course.
If you are new to racing our dirt events, but race bikes elsewhere please put your current criterium or road or MTB grade in the handicapping remarks.
Grades available are:
*A-Women
*A-Men
*B-Men
*B-Women
*C-Women
*C-Men
*A-Juniors
*B-Juniors
*Little Xers
---
Licencing Requirements
Note a current AusCycling All-disciplines or Dirt Competition membership is required to ride in these events, primarily for insurance purposes. Bring your license card or proof of membership with you to sign-on!
If this is your first try at racing you can get a FREE 4-week trial membership here (only for people who have not held any AusCycling racing membership in the last 3 years).
---
Reminders
No license, No Race - Riders need a current AusCycling racing membership. Licenses are checked as part of your online registration, so please ensure your entryboss profile has your correct membership number. If your profile is not current, your entry will be flagged and your membership will need to be checked on the day. Please bring your license or proof of renewal on the day if this happens.

All riders must have signed on they're present at least 1/2 hour before your allocated race start time.

Announcements – Keep your eye on this event page, Facebook and your email for any announcements ahead of race day.
---