Date

Sun, 27 Mar 2022

Entries open

Thu, 21 Oct 2021 11:00 PM AWST

Entries close

Fri, 25 Mar 2022 8:00 PM AWST
---
---
ENTRY FOR THIS EVENT IS AVAILABLE ON THE WA GRAVITY ENDURO WEBSITE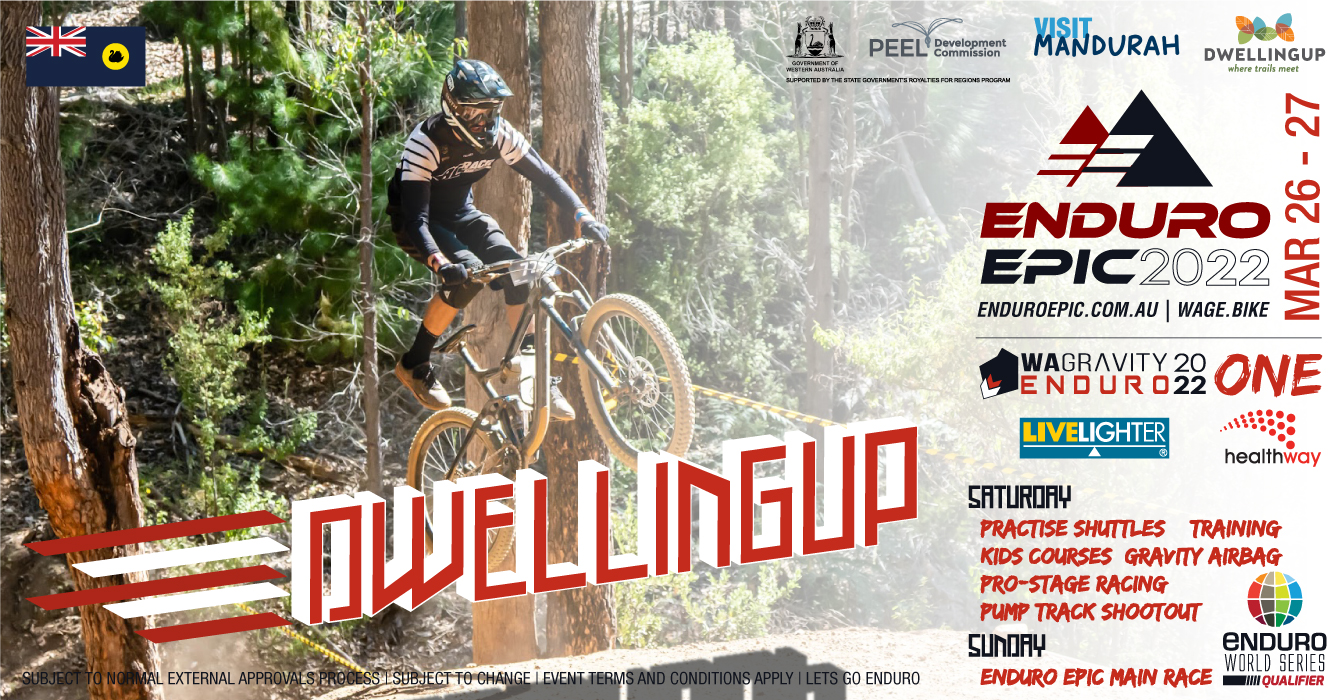 On the hunt for WA's best Mountain Biker, we head to as many locations as possible to provide the best opportunities for everyone to participate. We work with local Clubs and Government representatives to prioritise safety without compromising on racing excitement.
WA Gravity Enduro donates to local trail custodians, works with local businesses, promotes tourism opportunities, engages with State and Local Governments, private landowners and Cycling Bodies to discover, develop and promote Mountain Biking opportunities in WA.
Be part of the WAGE Crew!
Are you a parent or spectator or a competitor and would like to help out? Our events can only be as good as our people! Head to https://forms.gle/4WanhqNqmFR3uGZR9 to register your assistance and we will happily provide you with a discount depending on experience and role, or chat with us claire@wagravityenduro.org to learn more.
More Info
f facebook.com/wagravityenduro
i instagram.com/wagravityenduro