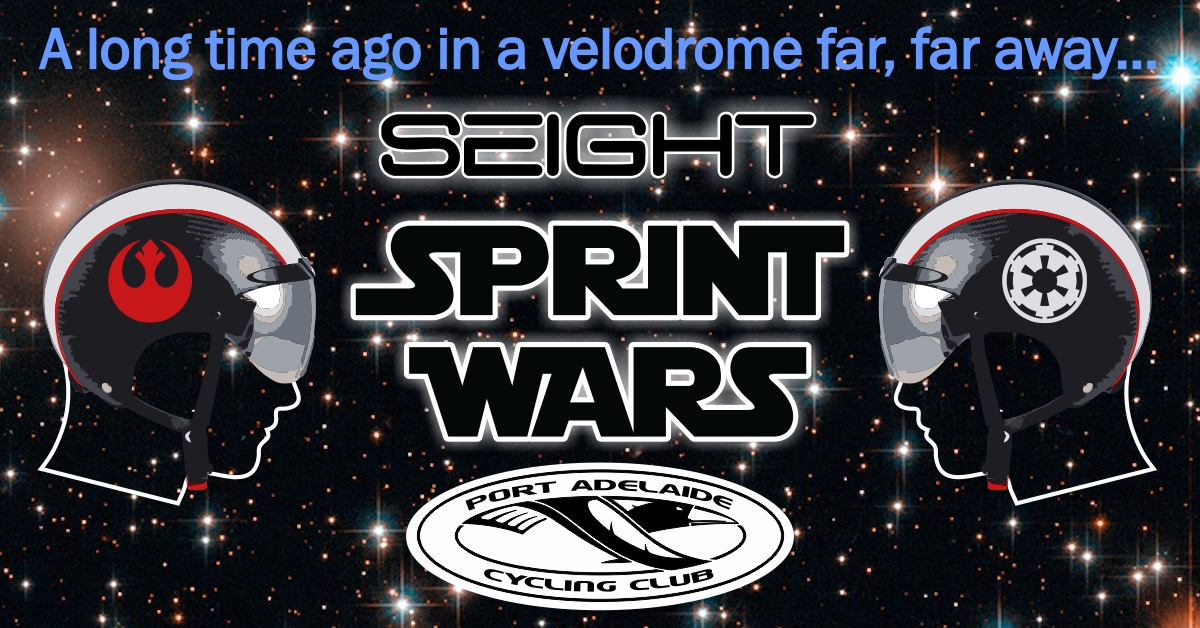 Info
Sprint Wars is Back!
The famous Sprint Wars format returns for 2021. Who will win a pair of limited edition Seight Sports socks?
Entries are capped at 32 riders with a wait-listing system in place. So don't leave it too late to register.
FREE entry for spectators to watch a fantastic night of track racing by the state's finest.
Entries $25.00 including credit card fee
Entries open now.
Notes
• The first event on May the 4th (be with you!) incorporated the usual Sprint qualifying, and set your marker for the year.
• For the following rounds, only riders who haven't set a time previously will qualify on the night. This minimizes the time taken to get qualifying out of the way and put the focus of the night on the Match Sprints.
• If you wish to submit a better time after the first round, you can do so by recording a time on the Tuesday night Sprint session.
• If you've recorded a flying 200m time in competition for that year, it can be applied to your seeding. SASI and PPA athletes can submit training times 'approved' by the relevant coaches.
• Match Sprints will follow a similar format to previously, with the field graded into a maximum of 4 groups of 8 (pending final entry numbers), to keep the racing close and relevant.
Sign-on/on-track warmup from 6pm, qualifying/racing starts at 6.45pm
---
Contact
David Miller - dwmiller@adam.com.au / 0421 679 342