Proudly presented by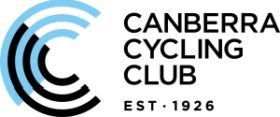 ---
Welcome to the Gravel Grand Tour - 3 different gravel events in Canberra with 3 distinct flavours culminating in our inaugural Gravel Championships for 2020.
The first of the three part series is happening on the 26th of July at 10am. The course is 35km with over 1000m vertical metres of climbing which will test all riders. A longer course will be available for the masochists (closer to 50km and 1500vm!). Along the way you will be surprised by the views and road conditions of Canberra's managed pine plantations, no doubt.
This will be a timed participation event and it's fully catered.
---
Event Information
Format - Timed participation event. Everyone is welcome. Come and have fun!
Event Director - Matt Dyne
Check-in Desk/COVID-19 Officer - Sebastien Lacrampe
Midpoint Refuel (2 staff) - Peta Brill, Michelle Balaz
Course Support (4 staff) - Pauline & Sean Forster, David Brumfield
Finish Point (2 staff) - Kieran McCormack, Karen Cluston
Course Link - https://www.strava.com/routes/2713569473660163086
Venue Info - Feed stations, and coffee cart will be available at the course. The closest public toilets are located at Cotter Dam park
---
Location
Course start/finish is at the intersection of Paddy's River Road and Laurel Camp Road.
---
Parking
Parking at the start is limited and riders are encouraged to park safely on either side of Paddy's River Road, or at the Cotter Reserve 3km away.
---
Course
Don't be tricked by the 35km length. This course will test everybody.
Starting with a gentle meander parallel to Paddy's River Road, riders will get to the site of the famed, but now closed, Mineshaft, a fearsome challenge for rally drivers of the past, before starting the first climb. At the top, the next 10km provide a rolling descent down to the mid-point refuel with some scenic spots that provide amazing views over to the Tidbinbilla Tracking Station and the majestical (yes it's a word...look it up) Bullen Range. Coffee and food will be available here to recharge for the next section which takes you near the top of the Tidbinbilla Range and to the highest point on the course. We then track north on some amazingly smooth roads (with some ups and downs) before we end up at the top of Pipeline Road. The descent to the water crossing at Pierces Creek will be one of the highlights before the last 5km to the finish and a welcome hot meal and a drink.
The longer course adds an additional 15km and 500vm.
35 km Course - https://www.strava.com/routes/2713569473660163086
50 km Course - https://www.strava.com/routes/2715069430646895276
---
Bikes
The course is suitable for Cyclocross, Gravel and Mountain Bikes, although if you're feeling particularly adventurous you can bring your Road Bike too.
Everyone's welcome!
In short, ride whatever you want, but gearing will help with some of the hills. And while the roads are in great condition, a road bike would be hard work.
---
Volunteers
The 2020 Winter Road season is run by volunteers from the CCC and VCC. This season volunteers will be recognised with free entry to all eligible events in the Winter Road Calendar.
Click here for full details and to nominate to volunteer.
For this event the following roles need to be filled:
Start/finish & check-in desk - 1 person (9-1015am)
Midpoint refuel - 2 people (10am-1pm)
Course marshals (don't need to be traffic ticketed, just somebody who's happy to keep tabs on things and report back) - 4 people (9-2pm)
Finish point - 2 people (11-2pm)
---
Event Schedule
Final start times will be posted to the Start List here on EntryBoss once entries close.
Exact times will be reviewed on the day depending on numbers and weather conditions.
Be sure to confirm your start time at check-in.
To manage our responsibilities we have organised the event into the following groups.
Fast = "I'm gonna try and give it a good nudge, smash it out" Challenge = "I'm here for the challenge, and want to see if I can finish"
Session 1 - Fast - Long Course
Session 2 - Challenge - Long Course
Session 3 - Fast - Short Course
Session 4 - Challenge - Short Course
When you register please select the group that is the best fit for you.
Please adhere to these timings on the day.
| | | | |
| --- | --- | --- | --- |
| Session | Check-in | Rider Briefing | Roll away |
| 1 & 2 | 9.30 - 9.45 | 9.50 | 10.00am |
| 3 & 4 | 9.45 - 10.00 | 10.05 | 10.10am |
---
Please note
This is a challenging off-road course.
Organisers will provide a follow vehicle who will have communications
This is a timed participation event.
Riders must register via Entryboss prior to the event.
No late entry or entries on the day.
Riders must be present for the brief prior to roll away
Please present your helmet including an approved helmet sticker at sign-on
---
Scratching and Cancellation
Scratching - Scratching is a self-serve, automated refund via EntryBoss if withdrawing within scratching cut-off.
Event Cancellation - Riders will be provided with a full refund if the event is cancelled for any reason.
---
COVID-19 Statement
By registering for this event you agree to act in accordance with these requirements
---
Contact
Matt Dyne, Vikings President