Date

Sun, 9 Aug 2020

Course

Entries open

Mon, 03 Aug 2020 12:00 noon AEST

Entries close

Sat, 08 Aug 2020 3:00 PM AEST

Scratch cut-off

Sat, 08 Aug 2020 3:00 PM AEST

Pay online by

Sat, 08 Aug 2020 3:00 PM AEST
---
Proudly presented by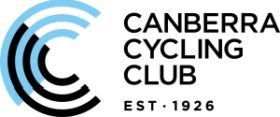 ---
Location
Course start/finish is Corin Rd.
---
Parking
There is off road parking available near the start finish. Please ensure that all vehicles are parked off the road if parking on the verge. All vehicles are to be kept well clear of the start / finish area.
---
Course
A-C 2 Laps (70.3km)
D/E 2 Laps (42.3km)
U17 1 lap (42.3km)
U15 1 Lap (12.3km)
---
Volunteers
The 2020 Winter Road season is run by volunteers from the CCC and VCC. This season volunteers will be recognised with free entry to all eligible events in the Winter Road Calendar.
Click here for full details and to nominate to volunteer.
---
Event Information
---
Race Schedule
Exact times will be reviewed on the day depending on numbers and weather conditions. Be sure to confirm your start time at sign-on. Junior start times will be confirmed on the day.
| | |
| --- | --- |
| Sign-on & Rego | 9.30 - 9.55 am |
| E grade | 10:00am |
| MD, WC grade | 10:10am |
| MC, WB grade | 10:16am |
| MB, WA grade | 10:20am |
| MA grade | 10:25am |
---
Please note
Riders should register via Entryboss prior to the race.

On the day entries must provide evidence (ie your licence card or email showing payment) of a current CA race licence. This is particularly important for month by month licence holders. No licence, no race.
All riders sign on between 9.15 - 9.45 am. No late entry.
If you have a permanent race number please bring it along
Riders must be present for the race brief prior to their grade start
Please present your helmet including an approved helmet sticker at sign-on
---
Scratching and Cancellation
Scratching - Scratching is a self-serve, automated refund via EntryBoss if withdrawing within scratching cut-off.
Race Cancellation - Riders will be provided with a full refund if the event is cancelled for any reason.
---