Proudly presented by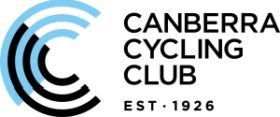 ---
COVID-19 Statement
This is our first road race in a COVID-19 environment. It is important that all participants understand and adhere to the requirements that we have set out below.
By registering for this event you agree to act in accordance with these requirements.
Attendees will be limited by the overall number of participants, traffic management, and support gathering. This is currently set at 100.
To allow for traffic management staff, commissaires, first aid, race director and a COVID-19 officer total race entries have been capped at 80 riders.
Our first priority is to ensure that we all remain safe and adhere to the current requirements. Please be understanding and support the volunteer staff to make this a successful event.
On the day of the event, the COVID-19 Officer will be responsible for ensuring that participants follow these guidelines. Where a participant fails to comply they will be asked to leave the event.
General Conditions
Adhere to current social distancing requirements while at the event (including before and after racing). Racing to take place as normal.
Do not attend if you are exhibiting any COVID-19 symptoms.
We request that no spectators attend the event, as this will reduce the total number of riders who can participate.
Please install and appropriately use the COVID Safe App
All participants should read and abide by the ACT Clubs Road Racing Covid-19 Plan (link TBC)
Participants to read and act in accordance with the CA Guide for Participants
Parents or Carers to read and act in accordance with the CA Guide for Parents and Carers
Hand hygiene is imperative and hand sanitisers will be available at the event.
High Risk Groups
Riders with higher risks from COVID-19 are advised not to race:
People aged 70 years and over;
People aged 65 years and over with chronic medical conditions;
People with compromised immune systems; and
Aboriginal and Torres Strait Islander people over the age of 50 with one or more chronic medical conditions.
Registration
To kick start racing in the ACT CCC and VCC are presenting this race as free of charge to current eligible Cycling Australia members.
To ensure that we have a record of all participants registration is only via EntryBoss.
NO 'ON THE DAY' REGISTRATION
The following registration rules have been applied:
Registrations close 12.00 pm 19 June 2020.
Preference will be given to registrations from local riders from ACT and associated cycling clubs (eg VCC, CCC, ANU, ADFA etc)
The handicapper will be active: please be respectful of their decision and accept the grade you are allocated. All riders should enter their 'normal' grade.
Places in each grade (more information below) will initially be capped at 16. Once grades are full registrations will go onto a waitlist.
Where a grade is not fully subscribed (i.e. we have 'spare' places) registrations will be allocated from the waitlist to the relevant grade until we reach our maximum 'cap' of 80. We will endeavour to do this as equitably as possible, giving regard to the order that participants registered, and the overall number of participants in each grade.
We ask for your understanding in the event that you register, are placed onto a waitlist, and ultimately are not allocated a start.
If you have registered and subsequently cannot attend please scratch yourself from the race so that your place can be allocated to another rider.
On the Day
Upon arrival please confirm your attendance at the registration desk (including collecting a number or confirming your permanent number) and then move clear of the registration area.
A rider briefing, count and roll call will be conducted before each grade roll away. Please be ready to move to the start line when your grade is called.
At the end of each grade riders should return their temporary number and then clear the start/finish line area to maintain social distancing requirements.
There will be no results presentation at the end of events. Results will be posted to the CCC website.
No refreshments or water will be provided at the end of races.
If any rider exhibits COVID-19 symptoms in the two weeks following the race, they must advise the COVID-19 Officer who will follow up with health authorities.
---
Location
Course start/finish is at the Stromlo Forest Park West Carpark.
---
Parking
There is limited parking at the start / finish. Do not park on the roadside near the start/finish area. If you do park near the start / finish, please ensure that your vehicle is completely off the road, and well clear of the start / finish area.
The main car park at Stromlo Forest Park is a short warm up ride from the start / finish. We recommend that you park there.
---
Volunteers
The 2020 Winter Road season is run by volunteers from the CCC and VCC. This season volunteers will be recognised with free entry to all eligible events in the Winter Road Calendar.
Click here for full details and to nominate to volunteer.
---
Grades
Grades will be organised into the following 5 groups. Each group will have a total of 16 riders.
Men's A (Full Lap)
Combined Women's A & Men's B (Full Lap)
Combined Women's B & Men's C (Full Lap)
Combined Women's C & Men's D (Shortened Lap)
Combined Women's D & Men's E (Shortened Lap)
---
Course
This course uses Uriarra Rd between Stromlo Park West, across Uriarra Crossing and on to Condor Creek at the end of the bitumen on Brindabella Road.
The Course for A, B and C Grades consist of a single lap out to the end of the bitumen at Condor Creek on Brindabella Road for a distance of approximately 50km.
The Course for D and E grade is also a single lap, but is shortened with a turnaround at East – West Road on Brindabella Road, before the climb into Condor Creek starts.
---
Event Information
Format - Graded scratch race
Race Director - Sebastien Lacrampe
COVID-19 Officer - Matt Dyne
Commissaire - Peter Gough
Volunteer Support - Confirmed
First Aid - Portable Physio
Traffic Control - Care Traffic (Contact David Lynch)
Course Link - https://www.strava.com/routes/7685853
Venue Info - Take great care while driving or riding around the start/finish area and do not stand on the road. Public toilets are available at Stromlo Forest Park. The Handlebar may be open.
---
Race Schedule
Exact times will be reviewed on the day depending on numbers and weather conditions. Be sure to confirm your start time at check-in.
A final start list will be published to EntryBoss.
| | |
| --- | --- |
| Contactless rider 'check in' | 9.15 - 9.45 am |
| First grade roll away | 10:00am |
---
Please note
Riders must register via Entryboss prior to the race.

On the day entries will not be accepted.
All riders 'check in' between 9.15 - 9.45 am.
If you have a permanent race number please bring it along
Riders must be present for the race brief prior to their grade start
Please present your helmet including an approved helmet sticker at check-in
Riders must hold an appropriate CA race membership
---
Scratching and Cancellation
Scratching - Scratching is a self-serve, automated refund via EntryBoss if withdrawing within scratching cut-off.
Race Cancellation - There are no fees associated with this event. Riders will be notified via email in the event of cancellation.