Date

Sun, 26 Nov 2023

Course

Entries open

Mon, 20 Nov 2023 12:00 noon AEDT

Entries close

Sat, 25 Nov 2023 5:00 PM AEDT

Pay online by

Sat, 25 Nov 2023 5:00 PM AEDT
---
About
Criteriums are held on Sunday mornings throughout the summer (October to March) season at the fast, wide and safe 1.1km Glenvale Crescent circuit.
Location: Glenvale Crescent, Mulgrave (Melways map 80 B2, Google Maps https://goo.gl/oP4bCT )

Type: Road, Crit, Graded.

Organiser: CCCC
---
Race Schedule
Women's A, B and C Grades: 8:00am

Novice Clinic: 8.30am

Open B and D Grades: 9:00am

Open A and C Grades: 10.15am
---
Race Entry Procedures
Scratching: Scratching is a self-serve, automated refund via EntryBoss if withdrawing within scratching cut-off.

Startlists: Please review published startlists to confirm your allocated grade.

Handicapping Queries: If you wish to discuss your grading with the handicapper please contact race@carnegiecycling.com.au at least 48 hrs before the race. No grade changes on race day.

Online Entries Only: Please note that entries close at 6pm Saturday, we are not able to accept on the day entries.
---
Race Day Reminders
Please bring your license: Riders need a current license (or proof of renewal) to race. AC licenses only.

Announcements: Please check the CCCC website (https://www.carnegiecycling.com.au/), Facebook (Carnegie Caulfield Cycling Club), or Instagram (@carnegiecaulfieldcycling) for any announcements regarding racing.
---
Course Info
Registration & Start Location: Glenvale Cresent Mulgrave

Parking: Please park in central carpark only by following signs

Facilities: Toilets on site.
---
COVID-19 Notice
We are taking COVID-19 restrictions seriously.
By entering this event you agree to the following:
you agree to follow the Government COVID restrictions
you agree to follow the events COVID plan
you agree to follow the events COVID directives
you agree that you may be asked to leave the event for non-compliance
Our intention is to run a safe event, we appreciate your cooperation.
---
Race Number Pack
If you purchase a number last season this is still valid for this season
These numbers are assigned to you and are yours to keep. By-pass rego and roll straight into rider briefing.
A number is required to race.
You need a race number pack to appear in the timed results.
Your numbers are issued in perpetuity - keep your allocated numbers for the next year.
If you permanently change grade, we will swap your numbers to the correct colour free of charge.
Pack contains the 2x fabric numbers and a frame plate (which contains the timing chip)
Sorry, there is no option to hire numbers - please assist us achieve the efficiencies this system offers by purchasing numbers.
---
More Information
---
Sponsors
Bayside Skoda
https://www.baysideskoda.com.au/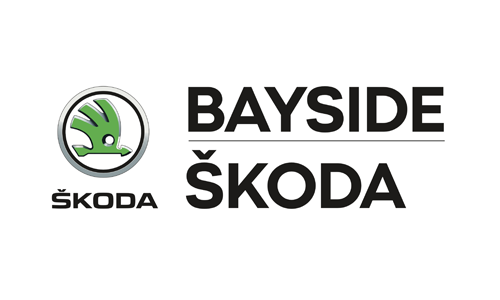 Compare n Save