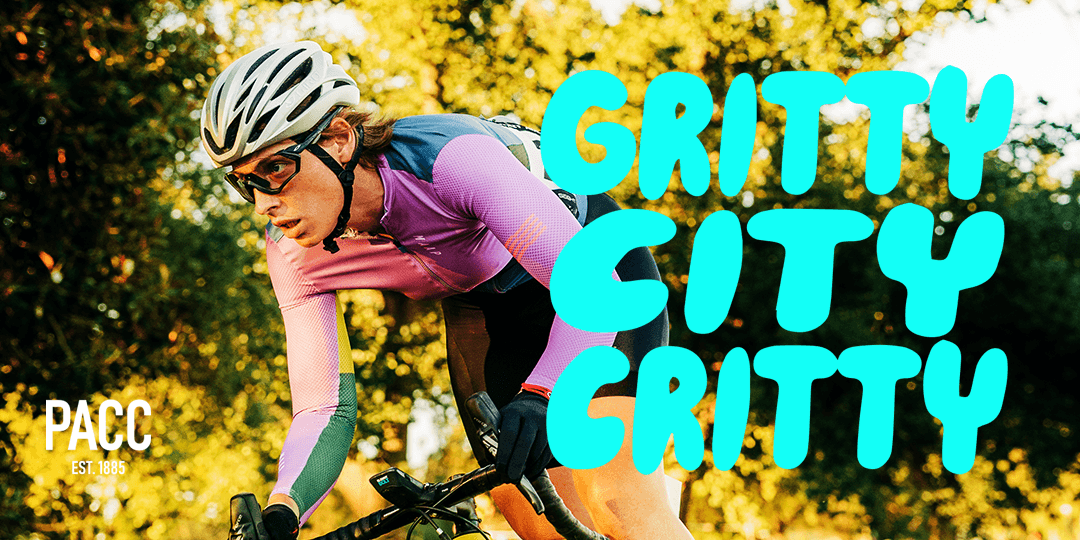 Gritty City Critty
Hot weather (hopefully after winter 2.0), hot laps! This is short track dirt crit racing!
Think cyclocross but simpler and no obstacles. Think criterium but on the dirt. Think about how good a cold drink will feel after your race! (Or during - hand ups are not a crime.)
"The Rules" (these aren't the actual rules, read on for more)
Be nice to each other (It's not all about you)
Go hard - as you dare (Nobody has "trained")
Dirt loopdy-doops (Short track, hot laps)
Hand-it-up (Give the riders some love)
Zero robots please (Human powered bikes)
Race what you've got (As long as the brakes work)
Grip is good baby (Wear all terrain tyres)
Running optional (No barriers or stairs)
---
Location
Adelaide Parklands - Gladys Elphick Park / Narnungga / Park 25A Directions here
Port Adelaide Cycling Club acknowledges that we ride and race on the traditional lands of the Kaurna people and respect and value their past, present and ongoing connection to the land and cultural beliefs. The park in which we race's English name is Gladys Elphick Park. Gladys Elphick MBE was a prominent Kaurna and Ngadjuri elder who was founding president of the Council of Aboriginal Women of South Australia. The Kaurna name of this park is Narnungga (meaning "native pine place").
---
Entry Fees
Seniors $20 per race with a capped price of $45 for the three races
Juniors J17 and younger ** FREE!**
---
Suitable Bikes
Any human powered drop / flat bar bike with functioning brakes and bar end plugs is OK to race! All terrain gravel / cyclocross /MTB tyres are recommended for maximum grip as some surfaces you will be racing on will be slippery when dry or wet. Slicks not really recommended for City Gritty Critty - but you won't be turned away if you want to have a go.
---
Mechanicals, Flat Tyres or Crashes
There are no pits or mechanical assistance and there are no laps out! Run or walk to the finish line if you must!
---
Race Starts
First lap of each race is rolling neutral, in a bunch so you get to see the course ahead of the Green Flag start. Stay together in the neutral lap, or you'll be sent around for another.
---
Grading Advice
Kids (J17 and younger) - Pick out of Junior A or Junior B. Kids have to be able to get around the course on their own, unaccompanied.
Big Kids (J19's and Adults) - Grades are all-in (ability based). Place yourself in the same grade you would race a criterium or road race. Race Directors will adjust grades as seen necessary. Don't drop yourself a grade "because I haven't ridden cyclo-cross/gravel before" many people are in the same boat!
---
Eligibility Requirements
A current AusCycling Race membership (Off-Road or All Discipline) is required to ride in these events. Please download your membership card to show the volunteers at sign on - or even better ensure your EntryBoss profile is up to date and linked to your membership number so we won't need to ask to see your membership card.
If this is your first try at racing you can get a FREE four week trial membership here (only for people who have not held any membership in the last 3 years). Please do this before entering as we need your membership number as part of your entry.
Need a membership? Explore all the membership options with PACC via our website.
---
Timing
PACC will be providing live timing for this event. If you have been issued with a PACC Timing Tag (from NCC's Gravel Race, Masters Games, or PACC's Cyclo-cross or Time Trials) or a PACC's club CX Race Number, please bring them to the event. For riders new to our races, a tag will be available for collection at the Registration Desk, along with your race number. If you have lost or damaged your tag (or just want a spare one!), please purchase one when you register.
---
Race Day Procedure
Sign-on will be contactless. Ensure you have your race numbers on your back and and timing tag on before you line up to race.
Riders must have signed on at the rego desk more than 30 minutes before race start so we know you're at the venue. Riders must be ready to start and congregate at the muster point near the finish line 10 minutes before the allocated race start time for the Commissaire's instructions.
---
Schedule
Note we have limited available sunlight - the following may be updated due to entry numbers and light.
| Time | Activity |
| --- | --- |
| 5:30pm | Course Setup (Volunteers needed!) |
| 5:30 - 6:55pm | Sign-on is open |
| 6pm - 6:25pm | Junior A + C-Grade |
| 6:30 - 6:40pm | Junior B Grade |
| 6:45 - 7pm | D Grade |
| 7:05 - 7:20pm | E Grade |
| 7:25 - 7:55pm | A + B Grade |
| 8pm - | All hands on deck to pack-down the course before Civil Twilight ends @8:34pm |
---
Course Map